Created in 1997, Risatel is dedicated to the sale of textile yarns.

Since its foundation, it has expanded and consolidated its activities. It currently has a large deployment in the Portuguese market. It covers a large variety of yarns, for the most diverse applications, both in the knitting industry and in conventional weaving.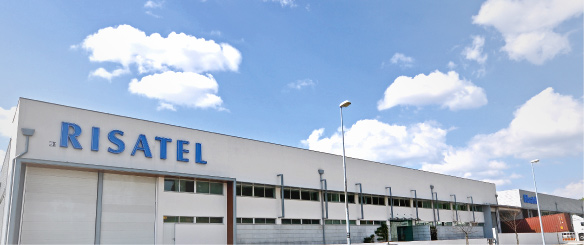 From technical to fashion items, raw and coloured, with natural and artificial fibres, mixed or not, Risatel supplies a considerable part of the textile market.

By drawing from its technical and human resources, the company has also developed new products tailored for the needs of a few customers, by finding innovative solutions for several applications.

It has the logistic means required to ensure this activity.

It has its own warehouses and transport fleet, physical and chemical laboratories to test the quality of all yarns. It has trade services to purchase and sell, and it also ensures all administrative procedures internally.

Supplies are carried out directly at the origins, anywhere in the world. Over the years, we have developed several partnerships with some of the best yarn producers, whereby we currently have an accumulated know how that allows us to select the best manufacturers for each type of product.

Besides the Portuguese market, Risatel is present in the rest of Europe and North Africa.

In South America, it has made its presence known in Brazil, and the process of expansion to other markets in this region is underway.

The company's plans to continue to diversify products within the Portuguese market are maintained, as well as the increase in business volume with the growth in exports.